Genius™ Microneedling and Radio Frequency Device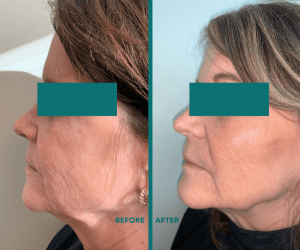 With new sharper, sleeker, and smoother needles, the Genius™ microneedling device allows for more accurate needle insertion into the skin. Additionally, the system has a built-in feedback mechanism to ensure that the energies are being delivered to the skin appropriately and correctly. This treatment is ideal for tightening and firming the skin (jawlines, neck), wrinkles, and debilitating acne scars.  
How Does Genius™ Work?
Genius' innovative technology delivers thermal energy deep in the dermis to stimulate collagen and elastin without damaging the surrounding tissue. It creates thermal coagulation zones (dermal wounds) at variable depths to precisely target the different thicknesses of facial and body skin for customized treatments. Depending on the size and location of the area/s to be treated, this entire process can take anywhere from fifteen minutes to an hour. 
Patient Before & After
I just want to take a moment and thank Dr. Walia and her staff at the ADC for the best care I could have hoped for. I had the micro-needling and radiofrequency treatment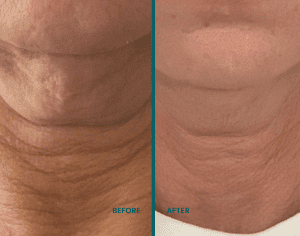 performed on my neck. The results are outstanding! I've been self-conscious of my neck for the past few years. I knew I didn't want to have surgery, and the creams were not working. I expected about a 50% improvement in the tightening of my neck, but I see results that are closer to 90% improvement. Thank you Dr. Wallia for providing these excellent results! — Vicki G.
What Does the Genius™ Treat?
Stimulates new collagen and elastin to firm skin, excellent for jowls and tightening  

Rejuvenates neck and chest 

Wrinkles and lines especially concentric lines on cheeks 

Exceptional for acne scars and other surgical scars 

Improves pore size
We have recently implemented a new body tip needle that tightens the upper arms, inner thighs, chest, and abdomen areas. Watch below as Dr. Walia performs the Genius™ microneedling radio frequency treatment, firming and tightening the skin on the patient's chest.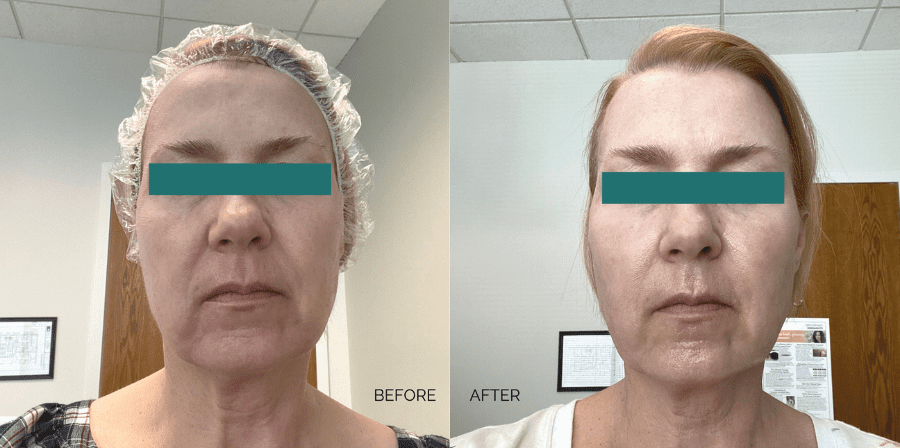 Genius treatment patient before and after, after one treatment.
Who Is A Good Candidate for Genius™ Treatment?
 This treatment is safe for all skin types. 
What Can I Expect After Genius™ Treatment?
During the treatment, you will feel slight pressure and heat on your skin.  A  topical anesthetic is applied 90 minutes prior to the procedure to ensure patient comfort. You will notice some swelling and redness for a few days. Depending on the aggressiveness of the treatment, the redness may last somewhat longer.  In most cases, healing occurs in three days to a week. Makeup may be applied after 48 hours. Results can be seen after the first treatment with maximal benefits 12 weeks out. Your skin will continue to improve for about six months after the final procedure.
How Many Treatments Do I Need?
It is recommended to have 3 treatments spaced at least 6 weeks apart. For preventative treatments  (younger individuals wishing to prevent the signs of aging) one may be all that is needed. Some people may prefer one very aggressive treatment as opposed to a series of three. Maintenance treatments may be required. 
Tandem Treatments
The Genius™ microneedling device can be combined with several different types of treatments that we offer at the Aesthetic and Dermatology Center. Once the skin has become firmer and tightened, the foundation is now ripe for fillers and or Botox® if one desires.  Maintenance of a good topical skincare regimen is crucial.