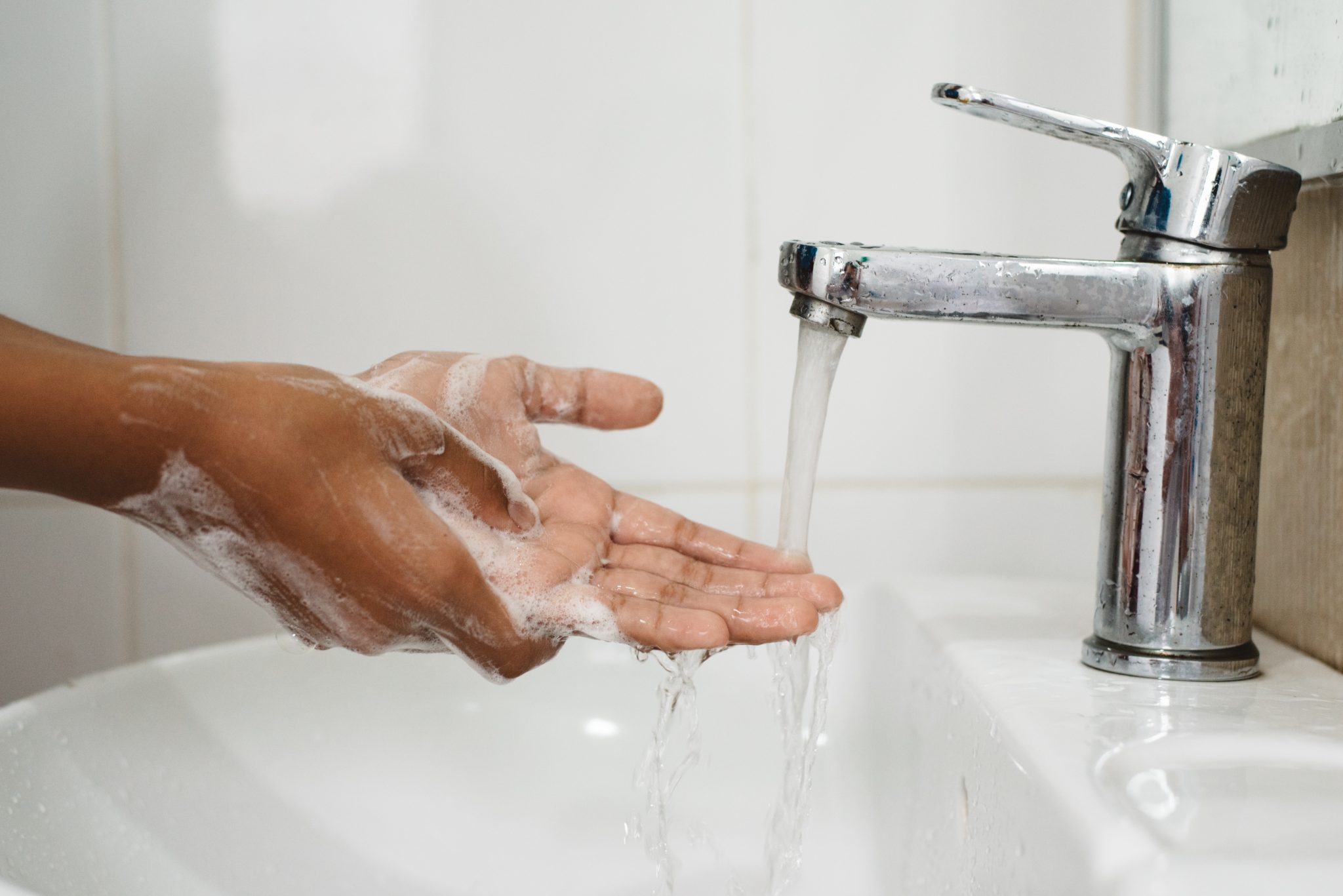 Are you washing your hands more now than ever? With COVID-19 circulating, hand-washing has been the star of announcements about how to protect yourself in today's world. And, that means that you might be washing your hands more frequently, more aggressively, and more diligently than you ever have before. We've all seen graphics floating around the news and social media outlets about how to wash our hands, but there isn't anything circulating about what to do once you've washed your hands.
Washing your hands (preferably with lukewarm water) is remarkably important, especially during this time, but it can have one disastrously uncomfortable side effect: dry or broken-down skin. We don't want to encourage anyone to stop washing their hands or to imply that you should be washing your hands less frequently, or not use hand sanitizer when washing is not available.  However, we do want to help you figure out how to help your skin out through this particularly dry time.
It's not just COVID-19 season. It's still dry and not so humid.
And dry weather can make your skin even more dry. When you're outside on a windy day, try to keep your hands by putting them in your pockets.
Help your skin reinforce its natural barrier.
Your skin has a natural barrier to protect itself, and when your skin gets dry or weathers the constant onslaught of sanitizers, harsh cleaning chemicals, and too hot or too cold water, it can be stripped of this barrier. Use a heavy cream petrolatum product or heavier cream (found in a tub or tube-not a bottle) every time after washing or after hand sanitizer use to create a seal or barrier over your skin so you don't lose any more moisture than you need to.
Petrolatum products
Products like Aquaphor® and Vaseline® include petroleum jelly products that actually reinforce the protective barrier on your skin to help your skin retain the moisture it really needs. This will actually restore your skin and help keep it hydrated.
If you're not sure which product is right for you, schedule a consult with the world's best aesthetician, Chelsea!
If your skin is inflamed and irritated, get help.
The fact of the matter is this: your dry hands can become cracked, inflamed, and downright irritated, especially if you're spending more time with hand sanitizer, harsh cleaning chemicals, and heavier duty soaps. If this is the case for you and nothing is working, call your board-certified dermatologist. You could be suffering from irritant or allergic contact dermatitis, and your dermatologist will be able to give you a soothing medicated cream.
You should call your dermatologist if you're experiencing:
Scaling
Itching
Bleeding
Inflammation
Extreme redness
We're all navigating new territory in the midst of the COVID-19 pandemic, but your skin doesn't have to suffer because of it. While you're out stocking up to hunker down, don't forget the skincare products you need to feel your best. If all this hand-washing is leaving you with exceedingly dry skin, give our tips a try, and if that still isn't working, call our office. We're open and here to help with all of your skincare needs! Call Aesthetic & Dermatology Center today at (301) 610-0663 to reserve your consultation! 
All of the information in this blog are for informational purposes only and should not be treated as medical advice. Always speak to your board-certified dermatologist before starting or stopping a treatment plan. To learn more about how this information can and cannot be used, see our site disclaimer.