Actively Enrolling Patients with Facial Acne
Another clinical trial we are currently running concerns acne. If you think you may qualify and are interested in trying an investigative treatment, click the image below or give us a call at (301) 610-0663 to see if you're eligible. We understand that acne is uncomfortable and sometimes painful, but you don't have to deal with it! This new development in acne treatment could be the solution you've been waiting for!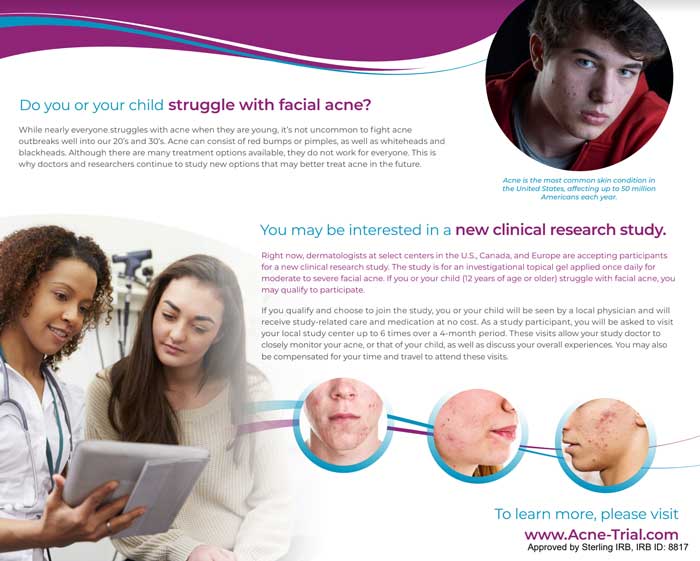 Want more information about our clinical trials?  Fill out the form and we'll contact you with more details!