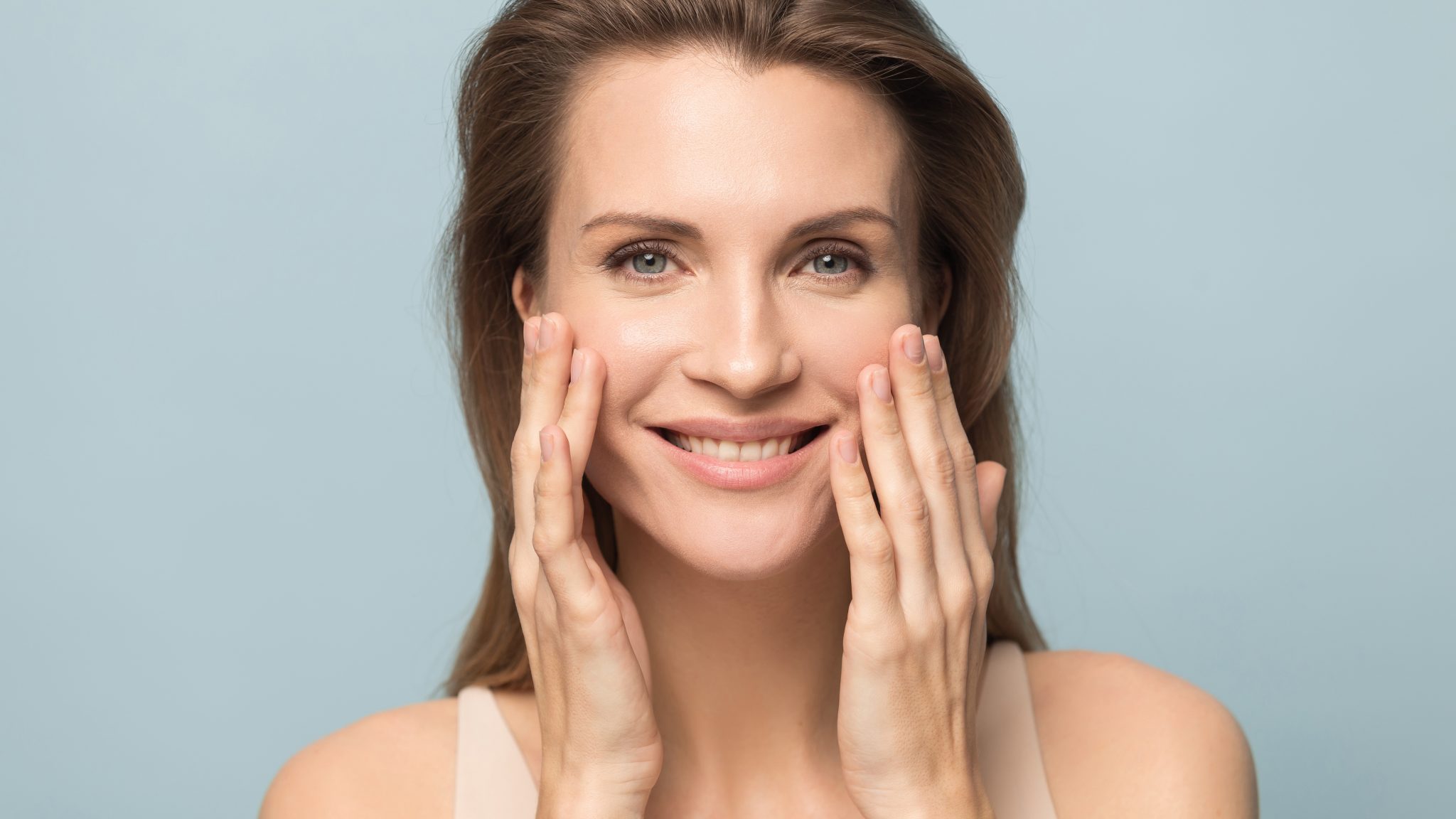 When it comes to looking and feeling your best, you want to get the most life out of your efforts. This means choosing treatments that will last the longest and give you the best long-term results. We've talked a lot lately about protecting the investment you make in cosmetic dermatology and aesthetic procedures. The most sure-fire way to do this is to reserve a consultation with your board-certified dermatologist before settling on the right treatments for you. Your dermatologist or clinical aesthetician at Aesthetic & Dermatology Center will help you make the right choices about your skincare and how to reach your aesthetic goals–especially when it comes to choosing long-lasting treatments with beautiful results.
We've put together a list of some of our favorite long-lasting treatments. What will you do next?
Fillers
Fillers are a great way to get long-lasting results from your efforts to minimize the appearance of fine lines and wrinkles and add volume to your skin. During a consultation with your board-certified dermatologist, your provider will be able to recommend the best filler for your particular concerns. However, it helps to know that there are some long-lasting fillers to choose from. Juvederm®, Radiesse®, and Botox® are three particularly long-lasting fillers.
Juvederm® is an injectable wrinkle filler made from hyaluronic acid that is designed to add volume to your cheeks, jowls, and other depressed areas on your skin. There are two different types of Juvederm® that we offer to cater to your specific needs, and both fillers can last for up to a year or more!
Radiesse® is a filler that adds volume to your face and hands to treat fine lines and wrinkles and areas of depressed skin. Not only can you see the results of Radiesse® immediately, but you can expect to see your results for a year or more.
Botox® is a powerful treatment for getting rid of fine lines and wrinkles. You can see results from this treatment for up to six months. While it is not as long-lasting as other fillers, it's powerful effects can give you the beautiful results you want.
Kybella is a long-lasting treatment for getting rid of fat cells underneath your chin. It breaks down and absorbs the fat cells to get rid of them permanently. You may need multiple treatments to achieve your desired results, but once the fat is dissolved, it should not recur.
Laser treatments
Laser treatments are a great way to get the beautiful skin you've always wanted. At Aesthetic & Dermatology Center, we offer three types of laser skin resurfacing to help you reach your aesthetic goals. Dr. Walia, our board-certified dermatologist and laser surgeon, can help you determine which laser treatment is right for you to get the beautiful, long-lasting results you need.
The LaseMD™ is a laser procedure that can treat uneven skin tone, scarring, sun damage, fine lines & wrinkles, and actinic keratosis. By gently heating the deep layers of your skin, the LaseMD™ triggers your body's natural healing response to stimulate the production of collagen and elastin. This no-downtime procedure is a quick in-office procedure with results that can last anywhere from 6 months to a year!
The Genius™ delivers thermal energy deep in the dermis to stimulate collagen and elastin without damaging the surrounding tissue. With its new, sleek needles, the Genius™ specifically targets the different thickness of facial and body skin for customized treatments. It stimulates new collagen and elastin, rejuvenates the neck and chest, improves acne and surgical scar, and more. Depending on the size and location of the area/s to be treated, this entire process can take anywhere from fifteen minutes to an hour.
Aesthetician treatments
Microneedling with PRP takes advantage of the controlled injury provided by the microneedles. By carefully controlling injury to the skin, your board-certified dermatologist or clinical aesthetician at Aesthetic & Dermatology Center can stimulate your body's natural growth factors to create new collagen and elastin. When combined with platelet-rich plasma (PRP), your recovery time is reduced and your skin resurfacing results are compounded.
Microneedling with PRP can treat scarring, fine lines & wrinkles, uneven pigmentation, uneven texture, and stretch marks. Additionally, microneedling improves the overall radiance of your skin. As with most treatments, the results of microneedling with PRP are not permanent, but the minimal recovery time means that you can see your results soon after treatment.
HydraFacial
The HydraFacial combines deep cleaning, exfoliation with a chemical peel, and hydration with antioxidants and peptides to hydrate and give your skin a youthful glow. Your clinical aesthetician may recommend this treatment to treat oily skin, enlarged pores, rough texture, uneven skin tone, fine lines, brown spots, and elasticity issues.
No matter what your aesthetic or cosmetic goals are, Aesthetic & Dermatology center has the treatments you need by the board-certified dermatologists and clinical aesthetician that you can trust.
These aren't the only long-lasting treatments that we offer at Aesthetic & Dermatology Center. If you want to reach and exceed your aesthetic goals, reserve your consultation with one of our board-certified dermatologists to learn more about which treatments are right for you. Call Aesthetic & Dermatology Center today at (301) 610-0663 to reserve your consultation! 
All of the information in this blog are for informational purposes only and should not be treated as medical advice. Always speak to your board-certified dermatologist before starting or stopping a treatment plan. To learn more about how this information can and cannot be used, see our site disclaimer.