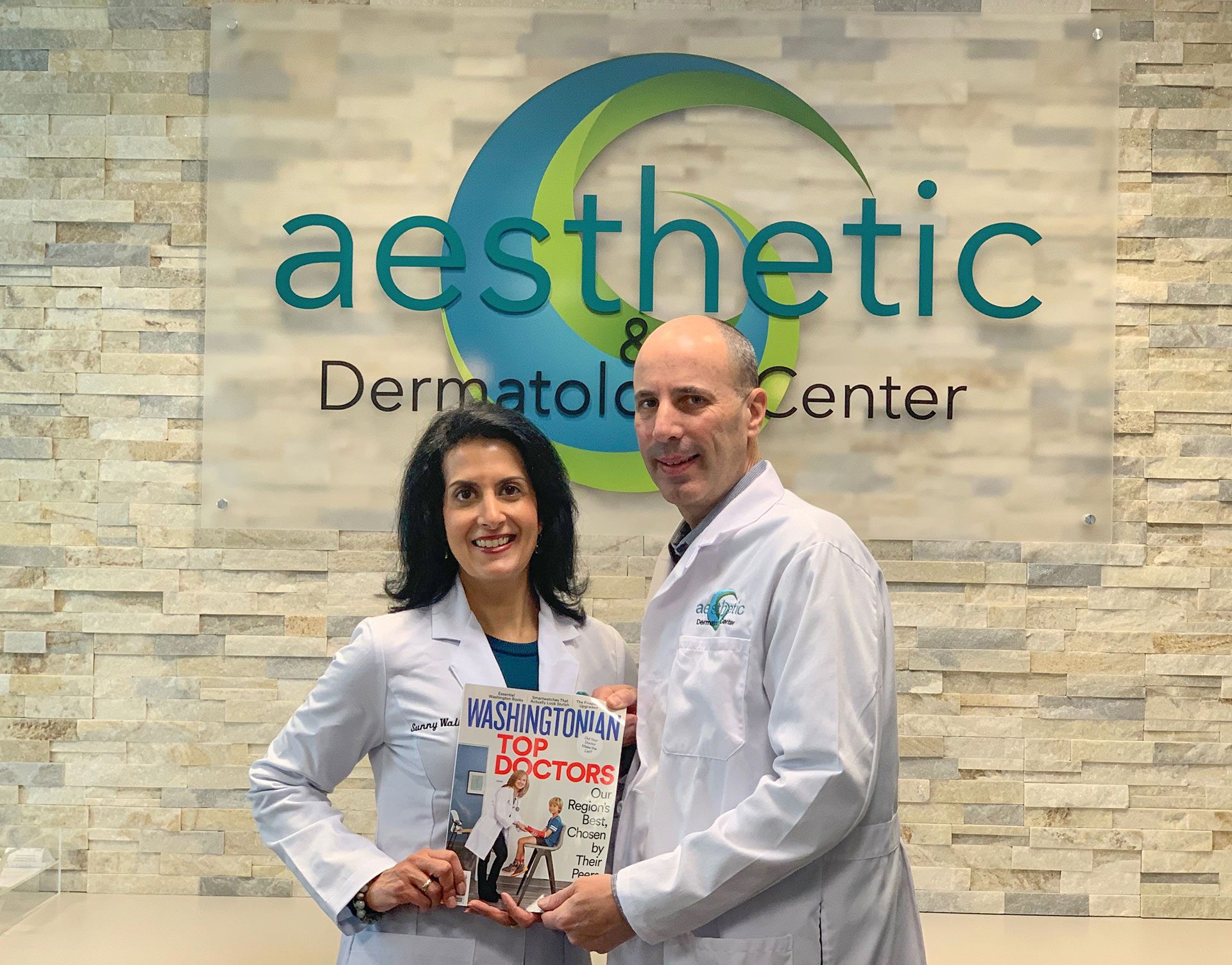 Are you looking for the Best Dermatologist in Rockville, Maryland?
Welcome!
Aesthetic & Dermatology Center is home to the best dermatologist in Rockville, Maryland. What's even better? It's home to two of the best dermatologists in Rockville!
Dr. Green and Dr. Walia are both leading experts and internationally-respected lecturers in their respective specialties within dermatology. Whether you're looking for skin surgery, treatment for skin conditions, injectables, or laser procedures, you're guaranteed the attention of a board-certified dermatologist at the top of the field.
Call Aesthetic & Dermatology Center today for exceptional treatment by a group of leading dermatologists!
2019 Washingtonian Top Doctors

Both Dr. Green and Dr. Walia are honored to have been named 2019 Top Doctors! At Aesthetic & Dermatology Center, we are committed to a level of care that keeps you at the top of our list of priorities. Here, you have access to some of the leading experts in the field of dermatology, the latest treatments, and the compassionate care that you truly deserve. Being Washingtonian Top Doctors is an acknowledgement of the level of care and expertise that Dr. Green and Dr. Walia bring to the practice every day.
The World's Best Aesthetician
Meet Chelsea! Chelsea is the world's best aesthetician. Don't believe us? Come see for yourself! Chelsea is a dedicated aesthetician who genuinely cares about each of her patients. Helping people feel confident and beautiful in their own skin brings true joy to her life, and she is honored to be an essential part of the team at Aesthetic & Dermatology Center! Her treatments complement many medical and cosmetic treatments to maximize your benefits and help you feel like the best version of yourself.
Top treatments by the leading experts
Among our many expertly-administered treatments, we also have a clinical trials department that gives our patients access to the most recent advancements in treatment options for a number of conditions. Call our office to learn more about our treatment options and current clinical trials! We are honored to serve you and share our expertise with you.
Top treatments by the leading experts